BIRDHOME PRODUCTIONS was created in 2010 by Harry Lipsitz, Jayme Jennings, and Charlie Dominick.
The Birdhome family is a large one, comprised of filmmakers, actors, writers, musicians, designers and technicians.
as Benjamin Jenks
BJ Lyons is an actor with experience in stage, film, television, radio, and live action stunt shows. He lives in Buffalo with his loving family.
as Kelly Churchdebrt
Russ is a reasonably sane and non-confrontational person despite what his acting roles over the last 15 years would have you believe. He lives in a mostly calm and peaceful home with his wife Laura and their 2 amazing children.
as Spencer Kahr
David Lundy is a veteran of over 100 stage productions in theaters throughout the U.S., and is based in Buffalo, NY. He has regularly appeared professionally with the Kavinoky Theatre, the Irish Classical Theatre Company, and Shakespeare in Delaware Park. Favorite shows include The 39 Steps, Twelfth Night, Murder in the Cathedral, Richard III, Hay Fever, Amadeus (with the Buffalo Philharmonic Orchestra), The City of Conversation, and The Taming of the Shrew. David appears in various venues as Harry S. Truman, in the one-man-show, Give 'Em Hell, Harry! He occasionally joins his wife, jazz singer Mari McNeil, singing from The Great American Songbook. A committed dog lover, David also serves on the board of For the Love of Dogs, a non-profit organization that works to arrest the burgeoning street dog populations in South American cities.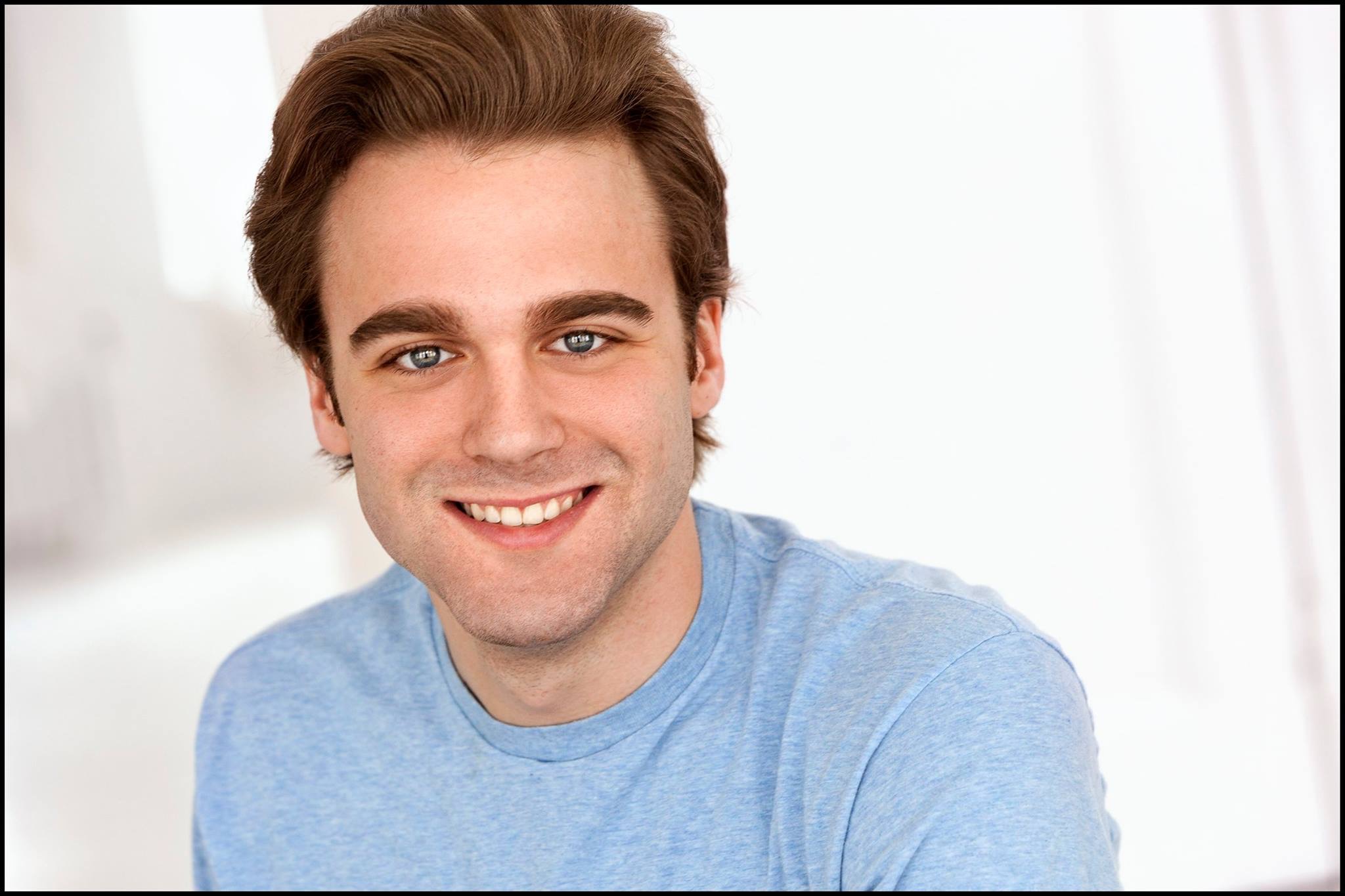 as Howard Henry
Jonny Hoffman began acting while studying cinema at Point Park University. Since then, he has been working professionally in New York City and Los Angeles. Jonny has taken many film and television roles including the feature film Cardinal X and Adult Swim's Mostly 4 Millennials.
as Felicia Jean
Sandra Gilliam is an actor and singer who has performed locally and nationally on stage and in commercial projects. As a singer, she has been privileged to perform with outstanding musicians in a variety of genres. She counts each new performance as another leaf on her learning tree.
as Paul
Daniel Greer has been acting in Buffalo area theatre and film productions for fifteen years. He has also done commercial film and print media, most often through fellow film colleague Darleen Pickering-Hummert. Daniel lives in Orchard Park, NY.
as Bobby
"The Bruiser" Joe Tenebruso is a freelance actor as well as a radio and television personality who has appeared in many independent films, TV and radio commercials, and hosted local television shows.Never shy of being in front of the camera, Joe brings his energy and enthusiasm wherever he is needed on set. His "LIFE PASSION" revolves around being a caring and loving husband of 30 years to his wife Alesa; a proud Dad to his kids; Joe Jr, Stephanie, and Austin; and a proud Papa to his three incredible grandchildren Tatum, Joey III, and Ryan.
as Zo
Ray Boucher has performed for over 20 years in the United States and abroad, including theater companies in New York City, Newport, Rhode Island, and the Buffalo, New York, area. Besides acting, Boucher spent years doing sketch and stand-up comedy in New York City at such clubs as the Gotham City Club, the New York Comedy Club and the Comedy Cellar. He also wrote, directed, and starred in a sitcom in Beijing, China.
PRODUCER
Harry Lipsitz II is a Buffalo native who has made and worked on films in his hometown since his 2014 graduation from Point Park University in Pittsburgh, where he earned a bachelor's in Cinema and Digital Arts with a concentration in producing.
DIRECTOR OF PHOTOGRAPHY
ART DIRECTOR
Jayme Jennings is an Artist and Cinematographer from Pittsburgh PA, a long time Birdhome Productions collaborator and supporter. Compulsively creative, Jennings spends his time creating art using a variety of formats and materials both digital and physical.
COMPOSER
SOUND MIXING/MASTERING
Justin is a film composer and music producer based in Los Angeles California. Currently he splits his time between working with recording artists and bands at his independent record label Delicate Minds, and composing projects that create immersive audio experiences for film, TV, AV, VR, and for companies such as Freeman, General Electric, Sitecore, and ADP.

Most recently recording artists Aliee, Kirsten Collins, Emma Birdsall, Gza of Wu Tang Clan, Rebecca Ferguson, Bad Suns, Walla, Dirt Nasty, Aaron Pfeiffer, Skizzy Mars, The Common Kings, La Bouquet, and Aaron Pfeiffer A.K.A. Heir to name just a few.
CAMERA OPERATOR
ASSOCIATE PRODUCER
Steve Rosenthal is a filmmaker whose projects include documentaries, narrative films, and broadcast TV commercials. He began working as a videographer in 1996 and by 2013 added digital film cameras to his collection. He has worked as Director of Photography, Editor, and Digital Colorist.
ASSISTANT CAMERA
Mandy Hebblethwaite is a local filmmaker originally from Syracuse, New York. She moved to Buffalo to study Cinematography at Buffalo State College and graduated in June 2018. She is currently working as a second assistant camera and aspires to be a successful director of photography someday (and also take down the patriarchy).
DARLEEN PICKERING HUMMERT
CASTING DIRECTOR
Darleen's credits include: extras/stand-ins for TAMMY (Melissa McCarthy); HENRY'S CRIME (Keanu Reeves); principals/extras for ESPN (Dallas @ Buffalo pre-game football video); BUFFALO BUSHIDO (Jesse L. Martin) and QUEEN CITY, Peter McGennis films; BUFFALO CHICKEN WIGS, (Owen Miller); and Birdhome Productions' EXPLODE. Darleen has acted with Buffalo theatres, e.g., Irish Classical, TOY, Shakespeare in Delaware Park, Jewish Rep, Road Less Traveled, O'Connell Co., Kavinoky, Subversive, Artpark and Studio Arena. She is Artistic Director/Co-founder of Theatre for Change. Honors: NYSCA and NYFA playwriting fellowships and Artvoice "Artie" nominations.
ASSISTANT DIRECTOR
Brett is a director and illustrator with a soft spot for colorful imagery. A generalist by trade, he started out working as a full time production manager at a Pittsburgh based company where he produced, directed, and shot projects, and he currently works freelance in commercial video production. Additionally he vends at regional art shows on the side, and in 2018 had his first illustrated book -- Lies We Tell Our Kids -- published through Animal Media Group.
When not on set, he likes to spend time with a box full of Copic markers or with a roll of film shooting moody nature shots.
DIGITAL IMAGING TECHNICIAN
Michael Thompson is Buffalo based filmmaker. He works in feature, commercial, and reality shows in camera and electrical departments. The Sky Is A Lie was his first full feature film as a DIT.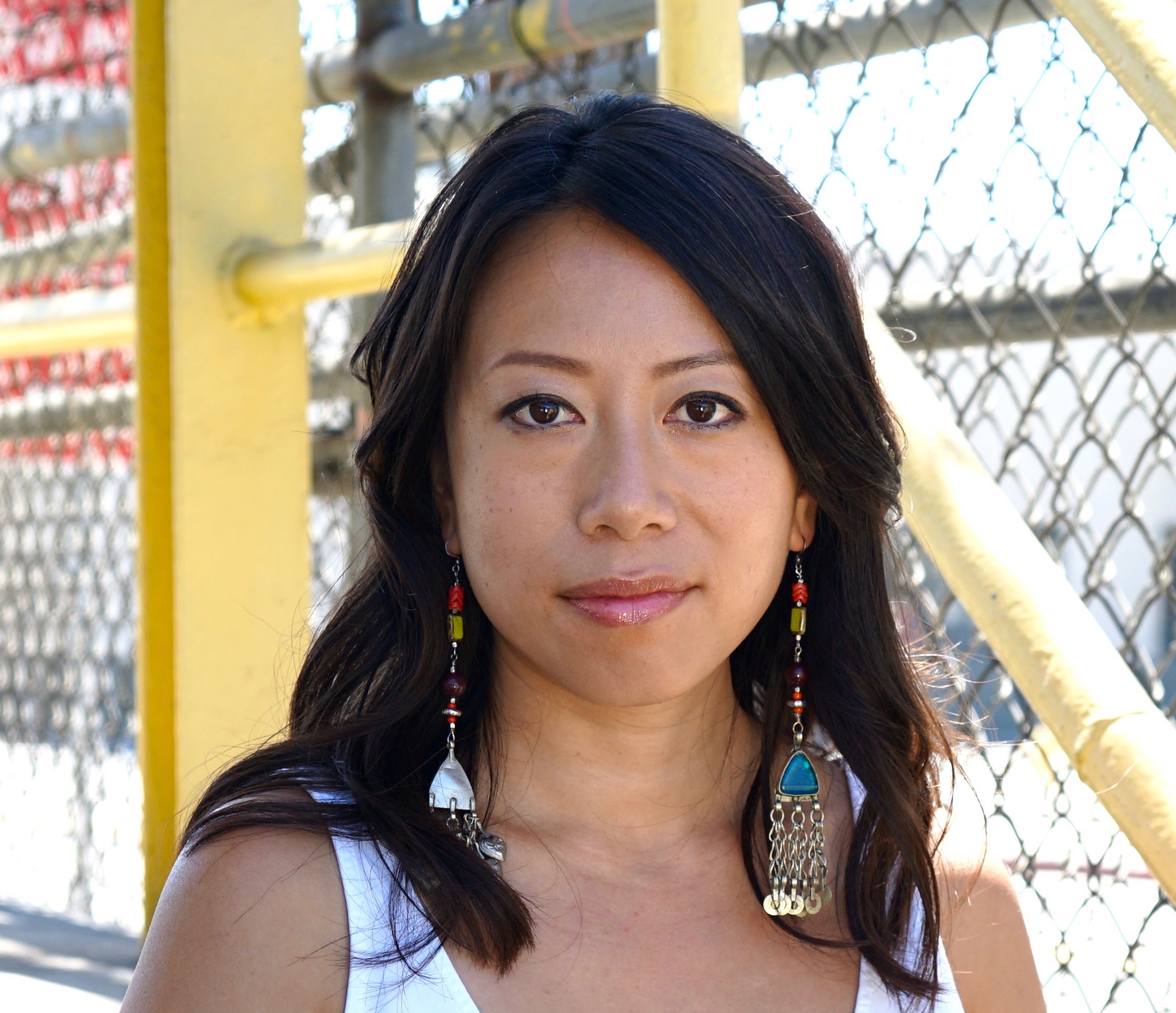 FUNDRAISING ADVISOR
Vivien Luk is the founding Executive Director of Team Tassy, a non-profit that accompanies families in Haiti out of poverty through dignified jobs. She has dedicated her career to working alongside underserved communities by examining and implementing solutions that involve public/private sector partnerships. In 2008, she was recognized as one of Pittsburgh Magazine's "40 Under 40." She currently resides in Downtown Los Angeles.
PRODUCTION ASSISTANT
Alexandros Anas is a human film lover, writer and aspiring director born in Buffalo, New York. He has been employed in a variety of set positions but most commonly Production Assistant. He currently lives in Brooklyn and has a cat.
SECOND ASSISTANT DIRECTOR
KEY GRIP
Nathan Kencec is a filmmaker residing in Pittsburgh with his cat, Puma. The Sky Is A Lie is his debut as a second assistant director and key grip for a feature film.
PRODUCTION ASSISTANT
Alec Biello is a graduate from Buffalo State's Television & Film Arts program. He's worked on local Buffalo productions like Cold Brook, The True Adventures of Wolfboy, Clover, and Bashira. He most recently spent the summer as the Background PA for Crown Vic. He's currently freelancing in New York City as a production assistant.
SCRIPT SUPERVISOR
CREATIVE CONSULTANT/PRODUCTION CONSULTANT
T.C. Jones lives and writes in Miami where he is the managing editor at Gulf Stream Magazine and a contributing editor at Burrow Press.
SOUND SUPERVISOR
Benjamin Jura is a Buffalo sound engineer who has been working in the Buffalo/Toronto region on features, shorts, and commercial work for the past decade. He is the owner of Jura Audio House.
SOUND
Martina LaVallo is a film and digital multimedia maker based in Buffalo, NY. Her sound recordings were a part of GFMAP show at Open Air Studio and Big Orbit (2016). Martina received her BA in Media Study Production from the Department of Media Study at SUNY University at Buffalo.
ART
Derek Rudy is a Pittsburgh-based graphic designer and owner of Rudy Illustrations. He currently works as the in-house designer for Stage AE. Rudy's amazingly detailed, unique pieces have garnered him national recognition and collaborations with a wide variety of musicians and filmmakers. He lives in the South Side of Pittsburgh with his beloved cat, Gus.